Mountain View Publishing, LLC publishes Here in Hanover, Image, and Woodstock Magazine which targets its distribution to affluent individuals through qualitative and quantitative analysis.
Click here to view our rate card.
GENDER

Male……………….41%

Female…………….59%

READERSHIP

30-39…………………..15%

40-49…………………..38%

50-59…………………..32%

60+…………………….15%

EDUCATION

High School graduate or higher……93.4%

Bachelor's degree or higher……….50.7%

INCOME

$75,000 to $200,000……76%

$200,000+………………24%

MARITAL STATUS

Single……………..15%

Married……………85%

REAL ESTATE

Own at least one

SECOND Home(House/Condo)…………39%
OUR READERS
Are home-improvement shoppers
Buy books
Buy fine jewelry and watches
Buy home furnishings
Buy kitchen appliances
Buy apparel
Have a minimum of 2 revolving credit accounts
Regularly read magazines & news
Report interest in the cultural arts
Report interest in organic and prepared foods
Have a propensity for fitness
Enjoy travel in the US and abroad
Give to charities
Enjoy eating out
Report interest in wines & spirits
Are environmentally conscious
STRATEGIC CIRCULATION BREAKDOWN
Each quarter, 19,000 copies (76,000 yearly) of Here in Hanover, Woodstock Magazine and Image are printed, distributed and mailed free throughout the market, targeting affluent residents and visitors. Using the national average of 2.5 readers/household gives you close to 50,000 combined readers each quarter.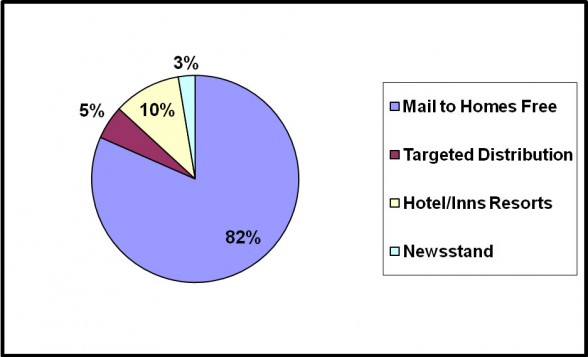 Where exactly are our magazines mailed and distributed?
NH TOWNS
Hanover, Etna, Lyme, Lyme Center, Orford, Lebanon, West Lebanon, Enfield, Enfield Center, Canaan, Cornish, Cornish Flat, Plainfield, Meriden, Claremont, Charlestown, Goshen, Newport, Guild, Sunapee, Newbury, Croydon, Grantham, Georges Mills, Springfield, New London, Wilmot, Elkins, Andover, North Sutton, South Sutton, and Warner.
VT TOWNS
Bradford, Fairlee, Thetford, East Thetford, Norwich, Strafford, South Strafford, Sharon, Randolph and Randolph Center, Wilder, Hartford, White River Junction, North Hartland, Hartland, Quechee, Barnard, Pomfret, Woodstock, South Woodstock, Windsor, Ascutney, Brownsville, Reading, Springfield, North Springfield and Chester.
Hotels and Inns
Our magazines are available at The Hanover Inn, Six South Street Hotel, Dowd's Inn, Breakfast on the Connecticut, Chieftain, Trumbull House Bed & Breakfast, Residence Inn, Courtyard Marriott, Peyton Place,  Applebutter Inn, Apple Hill Inn, Ardmore Inn, Canterbury House, Shire Motel, Village Inn at Woodstock, Woodstock Inn & Resort, Woodstocker Inn, Braeside Motel, Carriage House of Woodstock, Hawk Mountain Inn, Resort, Juniper Hill Inn, Jackson House Inn, Parker House Inn, Quality Inn, Quechee Inn at Marshland Farm, Kedron Valley Inn, Dexter's Inn, Three Stallion Inn and Mountain Edge Resort & Spa in Sunapee.
Other Locations
Hanover Chamber of Commerce, Lebanon Chamber of Commerce, Claremont Chamber of Commerce, Newport Chamber of Commerce, Springfield Chamber of Commerce, Springfield Regional Planning Commission, Woodstock Chamber of Commerce,  Lake Sunapee Region Chamber of Commerce, Quechee Club, and at a number of local businesses and  Doctor/ Dental offices.
Newsstands
Our magazines are available at the Dartmouth Bookstore, Dan & Whit's and the Food Co-ops in Hanover and Lebanon and White River Junction and the Co-op Market at 43 Lyme Road.  (Newsstand price $4.95).
Subscriptions
Subscriptions are also available at a premium price of $19.95 per year (4 Issues).