What's Hot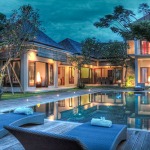 When it comes to real estate investment, the adage is still true location, location, location. Asset management company Candy & Candy recently released the 2014 Global Prime Sector report. This document, produced in collaboration with Deutsche Asset & Wealth Management, highlights the best locations for luxury real estate investments throughout the world. In a list that included Hong Kong, Dublin and Tel Aviv as alpha cities or rising stars, three U.S. cities made the list.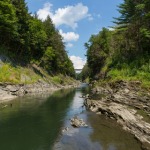 Will this summer find you hosting guests from afar? When you've spent enough time barbecuing on the patio or lounging by the pool, have a few excursions planned to show your visitors some of the best places in the Hanover area and beyond. Read on for a few of our favorite places to show off to visitors.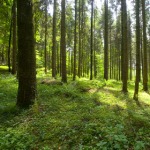 As your family is enjoying the great outdoors during this adventure-filled season, make sure your yard is properly treated to avoid the dangers of poison ivy, oak or sumac. Learn the proper steps to keep the threat of poisonous plants away from your family and property. Ashton Ritchie, Lawn & Garden Expert and Author offers this expert advice for protecting your family.
Online Exclusives

Most Americans get about two servings of vegetables per day. That pales in comparison to the five-to-seven servings per day that are recommended. Think about when you eat vegetables—as a side with dinner? Maybe a salad for lunch? Vegetables have many vitamins, minerals, and other nutrients the body needs, as well as fiber for a happy, healthy digestive tract. Dark, leafy greens are particularly good for you and contain substances called phytonutrients that research has shown to have properties that may protect you from heart disease, diabetes, and possibly even cancer. They are also good sources of iron, folate, and vitamins A and C. In addition, managing weight is easier when you consume more vegetables because you can eat more of them to satisfy hunger without adding a lot of fat and calories. So how can you incorporate more greens in your diet? Read on for some tips.
Calendar of Events
SPECIAL TOUR
In Residence: Contemporary Artists at Dartmouth
Michael Taylor, Director, Hood Museum of Art.
When:
Sat January 25 - Sun January 25 2015
Evan Cary ~ Flamenco Guitar Concert
Accomplished flamenco guitarist and composer, Evan Cary will be giving a concert in the Parish Hall of the Norwich Congregational Church on Friday August 22 at 7pm. Evan will perform a variety of traditional flamenco music for solo guitar and his own compositions.

Story Swap with The Naked Verb- 7 Summits for a Wish Fundraiser
Tell a story, listen, and step back into history as we swap stories at the Enfield Shaker Museum on August 24th! Storyoke with The Naked Verb will be at the Enfield Shaker Museum, Enfield, NH on August 24th from 3:30-5:00 pm.
Town of Hanover/Dartmouth College 5th Annual Community Yard Sale
"Neighbors helping neighbors through re-use and recycling" Saturday, August 30, 2014, 10am – 2pm ~ Rain or Shine
Dewey Field Parking Lot, Dewey Field Rd, Dartmouth College, Hanover, NH 03755

Vendors - please click on this link for the registration form & information sheet.
Market Madness Street Fair
Come enjoy an old fashioned Vermont Street Fair. Live music, food and drink, arts and crafts, a collector car display (50+ cars,) an antique farm tractor display, farmer's market, kid's activity corner (including an obstacle course,) an ice cream social and more. Located
on Main Street in downtown Springfield. FREE admission. Presented by Springfield on the Move.
Annual Raffel & Summer Fun Raiser at Clearmont Soup Kitchen and Food Pantry
Annual Raffle! If you did not receive tickets in mail please all 603.5433290. Drawing will be on Thursday Sept. 4th at 5:00pmAt the Soup Kitchen.
Fundraiser
A fun family event featuring music and the arts benefiting The Haven, VINS, and Second Growth.
Bakers' Harvest Tasting Supper
Savor specialties from the Upper Valley's most popular restaurants, enjoy a glass of wine or local brew, celebrate fresh foods, and combat hunger in Vermont. All proceeds for this tasting supper to benefit Hunger Free Vermont.
Bakers' Harvest Festival
Join us at the 2nd Annual Bakers' Harvest Festival at King Arthur Flour's Bakery, Store, and School on September 6th, from 10am–4pm. This year's festival will include live entertainment, hourly raffles, and vendor sampling/selling of delicious local eats. King Arthur Flour is kicking off the baking season with hands-on baking education, interactive activities for kids and adults, and the ever popular professional live baking competition —aka SCRATCHED. The festival has something for everyone—you won't want to miss this exciting event.
22nd Glory days festival
Glory Days Festival celebrates its 22nd year as a family oriented, fun-filled, day long festival of the railroading and transportation modes of the past, present & future. Free Admission. The Amtrak Exhibit Train is coming to Glory Days Festival. Climb aboard and tour a free exhibit to learn about Amtrak's history and catch a glimpse into the company's future.
Vermont Mac & Cheese Challenge
Come sample 30 competing Mac & Cheese dishes of top chefs and restaurants from around the region. Just $12 ($15 if purchased at the door) for the event where you can sample every recipe and cast your vote for the People's Choice Award!
11th Annual Vermont Fine Furniture, Woodworking & Forest Festival
September 27 & 28th. Sat 9:30-5:00pm; Sun 10-4:30pm Attend Vermont's Forest to table event! From walking through the Mt.
Tom Forest at Vermont's National Park to shopping amongst the finest woodworkers & furniture makers in the nation, join us! Find great home decorating tips, buy unique Vermont made gifts, & visit with the talented craftspeople of Vermont!
Upper Valley Oktoberfest
The Hanover Lions Club will be hosting a celebration of New England
Craft Brewers and Local Food Artisans at the Upper Valley Oktoberfest. Tastings from 17 breweries and brew pubs with over 50 brands while savoring delicious local cheese, meats, breads and other delicacies. Entry fees $35. Tickets can be bought from the website. Attendance limited to the first 500 signups. All proceeds from the event will be used to benefit the Lions´ local charities and scholarships. We will also be holding a silent auction with many gift certificates to area restaurants, country stores, and pubs.
Dartmouth Homecoming & Bonfire 2014
Join us in Hanover this fall
and relive the magic of your alma mater. Time TBD.
CHaD Hero Half marathon & Ripcord 5K
Sunday, October 26, 2014 in Hanover, NH. The 9th Annual CHaD HERO raises money to benefit Children's Hospital at Dartmouth-Hitchcock (CHaD).
Click for More Events