What's Hot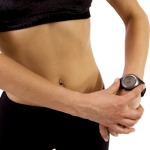 Monitoring your heart rate ensures that your exercise reaches your target heart rate without exceeding it. The purpose of heart rate monitors is to make sure the change in your heart rate is sufficient for you to stay healthy. A heart rate monitor watch is ideal because it is easy to remember as part of a schedule and has multiple purposes. These watches can accurately take your pulse as you go, something that is less reliable on a smartphone or other mobile device.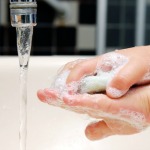 Winter can be a tough time of year to stay illness-free and full of energy. When the weather outside is frightful, the last thing we want to do is go for a long run while our ears turn from blue to white and our extremities lose feeling. Wouldn't it be nicer to sit in front of the fire and annihilate the population of leftover Valentine's Day chocolates? Other energy zappers are the infamous flu and cold viruses that run rampant this time of year when our immunities are as low as the temperature. Sickness will leave you feeling weak and keep you from work, school, and your normal exercise routine.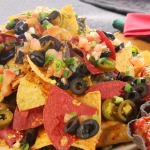 When you think of nachos, you probably think of the standard bar fare¬—a plate of tortilla chips piled high with avocado, beans, cheese, tomatoes, sour cream, jalapenos, and maybe your choice of meat—all very tasty, but kind of boring. Everyone has eaten those nachos, and most people love them. However, you can easily step it up and serve easy-to-prepare, unconventional nachos at your next get-together or for a quick and easy dinner.
Online Exclusives

Moms give us a lot of advice throughout our lifetime. Some are sound bits of advice, like "eat your vegetables," whereas others are just simple myths. The "don't go out with wet hair" myth was busted, for instance, since science has shown that the cold virus is unconcerned with your hair's moisture levels. Here are a few pieces of terrific life-changing advice that proves, more often than not, Mom was right.
Calendar of Events
Hood Winter Exhibition Celebrates Dartmouth\'s Artist-in-Residence Program
This exhibition and catalogue were organized by the Hood Museum of Art. The catalogue was supported by Jonathan Dorfman and Melissa Kaish, Class of 1983, in honor of her parents, Morton and Luise Kaish, and the exhibition was made possible by Constance and Walter Burke, Class of 1944, as well as the Philip Fowler 1927 Memorial Fund and the George O. Southwick 1957 Memorial Fund.
When:
Sat January 18 - Sun July 6
SPECIAL TOUR
In Residence: Contemporary Artists at Dartmouth
Michael Taylor, Director, Hood Museum of Art.
When:
Sat January 25 - Sun January 25 2015
HomeLife EXPO
Check out all the new stuff happening and sign up to exhibit at www.homelifeexpo.com. Watch the website for updates and individual entrance fee information. Public Show Hours are: Friday, March 14 2pm-8pm Saturday, March 15 10am-8pm Sunday, March 16 10am-3pm
When:
Fri March 14 - Sun March 16
HOPSTOP FAMILY SERIES: CITY CENTER BALLET
Cinderella steals your heart in the biggest little ballet ever produced by City Center Ballet!
Storyoke-Personal Storytelling with The Naked Verb! Tell YOUR Story!Storyoke-Personal Storytelling with The Naked Verb! Tell YOUR Story!
Through stories we share moments of our lives that are poignant, bittersweet, funny, tragic, or even bordering on the absurd. Through the spoken word we connect and share experiences to create community.
The Hanover Garden Club Annual Plant Sale
A WIDE variety of Field Grown Perennials and Annuals including our famous Tomatoes and Geraniums. Come early for the best selections. Talk with Experienced Gardeners
Proceeds Benefit The Hanover Town Gardens
When:
Sat May 17 - Sun May 18
Click for More Events