What's Hot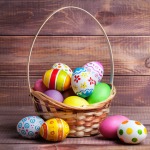 Easter is coming up this weekend, and families all over the country will get together to celebrate. Often, this holiday coincides with spring break for those of you with children still in school. Are you having your family over this Easter? Read on for delicious foods to serve, as well as crafts and a game to keep the kids entertained.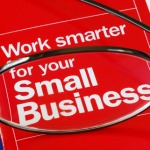 Whether you're aiming to start a small business or you're already running one, it can be a lot of work. Fortunately, there are plenty of low-cost products on the market that can help launch your entrepreneurial dreams or improve what you might already have in place. Read on to learn about several of the many tools available to small business owners.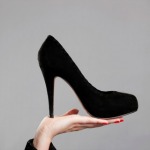 Every young girl loves the tale of Cinderella. Who wouldn't want to meet a handsome, charming prince to sweep her off her glass-slippered feet? Once this early bit of fairytale fetishizing is taken on board, the message is clear get the right pair of shoes, and everything you could ever possibly want is yours.
Online Exclusives

Moms give us a lot of advice throughout our lifetime. Some are sound bits of advice, like "eat your vegetables," whereas others are just simple myths. The "don't go out with wet hair" myth was busted, for instance, since science has shown that the cold virus is unconcerned with your hair's moisture levels. Here are a few pieces of terrific life-changing advice that proves, more often than not, Mom was right.
Calendar of Events
Hood Winter Exhibition Celebrates Dartmouth\'s Artist-in-Residence Program
This exhibition and catalogue were organized by the Hood Museum of Art. The catalogue was supported by Jonathan Dorfman and Melissa Kaish, Class of 1983, in honor of her parents, Morton and Luise Kaish, and the exhibition was made possible by Constance and Walter Burke, Class of 1944, as well as the Philip Fowler 1927 Memorial Fund and the George O. Southwick 1957 Memorial Fund.
When:
Sat January 18 - Sun July 6
SPECIAL TOUR
In Residence: Contemporary Artists at Dartmouth
Michael Taylor, Director, Hood Museum of Art.
When:
Sat January 25 - Sun January 25 2015
Needleworkers Unite in Quechee
6:30 p.m., Quechee Library, 1957 Quechee Main St. Weekly gathering for knitting and other fiber arts. Free. 802-295-1232.
When:
Tue April 1 - Sun April 27
Hike in Andover
Hike along Brook Mountain to a spectacular waterfall. Led by Peter Hope for Ottauquechee Section of the Green Mountain Club. Free. Call for details. 603-863-6456.
The Spitfire Grill in White River Junction (Bluegrass musical)
Briggs Opera House, 12 N. Main St. Northern Stage presents a folk and bluegrass musical about the camaraderie of small-town life $23-$65. 802-296-7000.
Line Dancing in Enfield:
Community Building, Route 4. Dance instruction with Jamie Orr. Continues weekly through May 22 $9 drop-in, $42 for 6 weeks. Sponsored by Mascoma Valley Recreation. 603-632-5026.
Upper Valley Cinderella Project in Lebanon
Dance Studio, 31 Hanover St., on the pedestrian mall. High school girls choose from gently used gowns, shoes and accessories for prom. Free. 802-296-2625.
Greater Randolph Center:
Lift for life, 8:30 a.m. Wii games, cards, 9 a.m.-2 p.m. Knit wits, 10-11:30 a.m. Lunch at noon $4 or $5. Giving wisely and scams talk, 12:30 p.m. 6 Hale St. 802-728-9324.
STEM ARTS: MUSIC AND BIOLOGY
Emerging composer Fay Wang leads a musical ensemble in the premiere of a Hop-commissioned work created in collaboration with Dartmouth's Department of Biological Sciences.
NATIONAL THEATRE LIVE IN HD: KING LEAR
Academy Award-winner Sam Mendes (American Beauty) returns to the National to direct Simon Russell Beale in the title role of Shakespeare's tragedy.
The Hanover Garden Club Annual Plant Sale
A WIDE variety of Field Grown Perennials and Annuals including our famous Tomatoes and Geraniums. Come early for the best selections. Talk with Experienced Gardeners
Proceeds Benefit The Hanover Town Gardens
When:
Sat May 17 - Sun May 18
Woodstock Summer Fest Formally known as the Taste of Woodstock
Vermont Mac & Cheese Challenge
Come sample 30 competing Mac & Cheese dishes of top chefs and restaurants from around the region. Just $12 ($15 if purchased at the door) for the event where you can sample every recipe and cast your vote for the People's Choice Award!
Click for More Events