What's Hot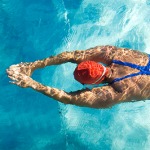 With summer officially here, it's time to rethink your workout routines and make sure they stand up to the summer heat. Depending on where you live, if you like to work out outside you might have to shake up your schedule and exercise at different times. If you live in a hot climate, consider a dip in the pool or bring your fitness routine indoors. No matter your workout preference, drink lots of water and don't push yourself in the heat—there are plenty of activities to choose from that are cool, safe and summer-proof.
If you're searching for a page-turner to read this summer, it might be time to return to the classics. All the titles in this list have summer settings, so you can easily transport yourself from poolside, beachside, or lakeside into their pages. Happy reading!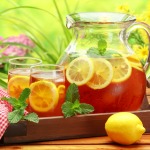 Iced teas are some of summer's most refreshing beverages, but don't limit yourself to plain black or green iced teas—there are plenty of options that combine traditional Camellia sinesis with different herbs, fruits, and syrups to enhance your summer enjoyment. Read on for an assortment of iced tea recipes you'll want to try before Labor Day!
Online Exclusives

Most Americans get about two servings of vegetables per day. That pales in comparison to the five-to-seven servings per day that are recommended. Think about when you eat vegetables—as a side with dinner? Maybe a salad for lunch? Vegetables have many vitamins, minerals, and other nutrients the body needs, as well as fiber for a happy, healthy digestive tract. Dark, leafy greens are particularly good for you and contain substances called phytonutrients that research has shown to have properties that may protect you from heart disease, diabetes, and possibly even cancer. They are also good sources of iron, folate, and vitamins A and C. In addition, managing weight is easier when you consume more vegetables because you can eat more of them to satisfy hunger without adding a lot of fat and calories. So how can you incorporate more greens in your diet? Read on for some tips.
Calendar of Events
SPECIAL TOUR
In Residence: Contemporary Artists at Dartmouth
Michael Taylor, Director, Hood Museum of Art.
When:
Sat January 25 - Sun January 25 2015
The Quechee Summer Music Series! Part Two
The emotional performance will present an audio visual masterpiece featuring Walt Cunningham and his team of esteemed performers, followed by fireworks. Perfect place to lay out a blanket, pop a cork and relax. 7:00pm-9:00.
Woodstock Summer Fest Formally known as the Taste of Woodstock
Kids Cooking Camp: Around the World in 5 Days!
August 11-15, 9:30 a.m. to Noon
Instructor: Eli Morse:Cost: $175 Non-Member/week, $160 Member/weekn 25% discount for additional sibling(s) or friend(s) signing-up at the same time
Kids, age 12 - 15! Join our Co-op chef for a fun week making food from countries around the world! We'll travel to the Middle East, Thailand, Vietnam, Italy, and grill some local American specialties. Interest and enthusiasm are a must, but no experience needed!
Cornish Fair
65th Annual Cornish Fair August 15,16, & 17. Time TBD.
Annual Raffel & Summer Fun Raiser at Clearmont Soup Kitchen and Food Pantry
Annual Raffle! If you did not receive tickets in mail please all 603.5433290. Drawing will be on Thursday Sept. 4th at 5:00pmAt the Soup Kitchen.
Fundraiser
A fun family event featuring music and the arts benefiting The Haven, VINS, and Second Growth.
22nd Glory days festival
Glory Days Festival celebrates its 22nd year as a family oriented, fun-filled, day long festival of the railroading and transportation modes of the past, present & future. Free Admission. The Amtrak Exhibit Train is coming to Glory Days Festival. Climb aboard and tour a free exhibit to learn about Amtrak's history and catch a glimpse into the company's future.
Vermont Mac & Cheese Challenge
Come sample 30 competing Mac & Cheese dishes of top chefs and restaurants from around the region. Just $12 ($15 if purchased at the door) for the event where you can sample every recipe and cast your vote for the People's Choice Award!
Upper Valley Oktoberfest
The Hanover Lions Club will be hosting a celebration of New England
Craft Brewers and Local Food Artisans at the Upper Valley Oktoberfest. Tastings from 17 breweries and brew pubs with over 50 brands while savoring delicious local cheese, meats, breads and other delicacies. Entry fees $35. Tickets can be bought from the website. Attendance limited to the first 500 signups. All proceeds from the event will be used to benefit the Lions´ local charities and scholarships. We will also be holding a silent auction with many gift certificates to area restaurants, country stores, and pubs.
Upper Valley Signature Chefs Auction for March of Dimes
The 4th Annual Upper Valley Signature Chefs Auction will be held at the elegant Hanover Inn. Discerning guests will sample the specialties of acclaimed regional chefs, and enjoy live and silent auctions where one can bid on items such as dining, travel, sporting and musical entertainment packages - all to benefit the New Hampshire March of Dimes.
Click for More Events