What's Hot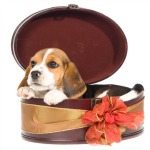 This time of the year is often called "the season of giving." It's a great time to give not only thoughtful gifts to family and friends but also to give a needy animal the gift of a loving home. If you're ready to bring an animal into your home, see our tips below to make the process as easy as possible.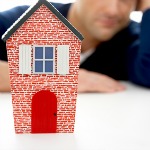 With all of the things to do before your vacation, stopping the mail and leaving your pets with your parents are probably last on your list. So instead of taking on this extra responsibility for yourself, assign one lucky loved one the easiest job they've ever had by asking them to be your house sitter while you're away. It seems simple enough, right? Au contraire. Here are six things you forgot.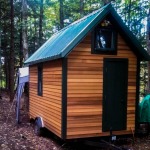 As I walked through the woods past my house I came upon eight wheels, a roof and a movement: The Tiny House Movement. What sat in those woods was something that I had never seen; yet it seemed so brilliant, so imaginative, I immediately wanted one for myself. Read on to find out more about the Tiny House Movement.
Online Exclusives

Like most products on the market, you have many options to choose from when selecting a water purification system. Different brands offer everything from simple carafes to tap-mounted water filtration systems to permanently mounted water-filter systems that are integrated into your plumbing. So you might want to hang onto your receipts in case you want to try a different brand based solely on taste. We will focus on carafes, water bottles, and tap-mounted systems, all types that you can use or install without added costs.
Calendar of Events
Marc Beerman Art Exhibit at VINS
Marc began with black and white photography. His main focus has been photos of landscapes, birds and nature. He was Vice President of the Ridgewood Camera Club in New Jersey and is currently on the board of the Palmerton Camera Club in Pennsylvania as salon chairman. Marc has taught beginning photography at the Carbon County Environmental Center. He is also a judge and speaker at local camera and photography clubs. A portion of the sales proceeds support VINS program.
When:
Fri November 1 - Sun January 5 2014
VINS Snowy Owl Appreciation Day
Remember Harry Potter's pet owl? Join us as we explore the frosty world of the snowy owl. You'll learn how they survive the harshness of the Arctic and how unique they are compared to other owls. Plus,ou'll have the chance to have an up-close encounter with our education snowy owl.
Sophistafunk @ Tupelo Music Hall
SOPHISTAFUNK met in 2007 and rapidly evolved into a national-touring live act. Known for their HUGE sound (created by only three members), the band has won over crowds with a captivating stage presence and tight musicianship. Rooted by old school funk / hip hop, the trio explores electronic dance grooves while infusing each tune with soul and positively charged lyrics. SOPHISTAFUNK is a multi-genre tour deforce, jam packed with vintage tones and live instruments. Catch ONE show, and you will be hooked!

THE CHRISTMAS REVELS
Join Revels North in celebrating the shortest day of the year with a spectacular journey to Southern Appalachia, where Native American, African and European traditions combine in astonishing music, dance and folktales. (There are multiple performance dates)
The Cookie Fair
Annual Cookie Fair is Back!
Christmas Mystery
The Mystery is one of the longest running pageants in the country, and is now in it's 97th year. Hanover High School senior girls are angels and boys are shepherds, with local men lending their voices as the Wise Men and Joseph.
BILL T. JONES/ARNIE ZANE DANCE COMPANY
The sublime interaction of dance and live music (by Borromeo String Quartet) is the subject of this evening of works by legendary choreographer Bill T. Jones.
HOPSTOP FAMILY SERIES: MAREWREW
Singing in their native language, women from Japan's indigenous Aynu culture share stories, songs and chants.
RED BARAAT
North Indian bhangra rhythms and horns mixed with funk, jazz and hip hop.
LOS ANGELES POVERTY DEPARTMENT/WUNDERBAUM: HOSPITAL
Combining material from interviews with patients and doctors, the actors create a metaphor for the healthcare system: an exciting "ficto-mentary" of love, life, money and death.
Hood Winter Exhibition Celebrates Dartmouth\'s Artist-in-Residence Program
This exhibition and catalogue were organized by the Hood Museum of Art. The catalogue was supported by Jonathan Dorfman and Melissa Kaish, Class of 1983, in honor of her parents, Morton and Luise Kaish, and the exhibition was made possible by Constance and Walter Burke, Class of 1944, as well as the Philip Fowler 1927 Memorial Fund and the George O. Southwick 1957 Memorial Fund.
When:
Sat January 18 - Sun July 6
LUNCHTIME GALLERY TALK: ARTIST-IN-RESIDENCE SERIES
"Decoding the Visual Grid in the Works of Andrew Forge, Charles Spurrier, and Beryl Korot"
Esmé Thompson, Chair and Professor of Studio Art, Dartmouth College
EXHIBITION OPENING PARTY
In Residence: Contemporary Artists at Dartmouth
The opening celebration for the In Residence exhibition begins at 4:30 p.m. in the Loew Auditorium at the Black Family Visual Arts Center, where award-winning architect James Cutler, artist-in-residence at Dartmouth in 2004, will discuss his work with Karol Kawiaka, Senior Lecturer in Studio Art.This dialogue will be followed by a party at the Hood from 5:30 to 7:00 p.m., with live music, hors d'oeuvres, and door prizes.
SPECIAL TOUR
In Residence: Contemporary Artists at Dartmouth
Michael Taylor, Director, Hood Museum of Art.
When:
Sat January 25 - Sun January 25 2015
LUNCHTIME GALLERY TALK: ARTIST-IN-RESIDENCE SERIES
"Formal and Expressive Uses of Color in the Work of Contemporary Dartmouth Artists-in-Residence"
Enrico Riley, Assistant Professor of Studio Art, Dartmouth College
Click for More Events