What's Hot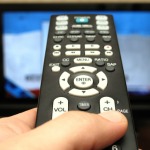 When summer draws to a close and fall begins, we are blessed with quite a few wonderful things – cooler temps, beautiful foliage . . . and new television series! Between September and October, there are new series starting on almost every major network. Read on to find out which ones are on our must-watch list this season!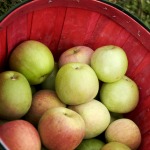 When autumn offers its bounty of apples, it seems a shame not to accept. But after near-daily servings of applesauce, apple slices, baked apples, and even pie, your family may be calling for a moratorium. You can spice up a bushel or two of apples with any of these creative ideas including recipes, crafts, and more. And with this newly found apple zeal, you'll be sure to meet your apple-a-day requirement. Bite in!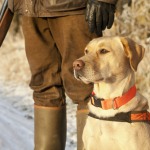 Dogs make excellent hunting companions. They can point, flush, track, run and retrieve game, serving as a valuable helper. If you plan to join the 13.7 million hunters in the U.S., according to the U.S. Fish and Wildlife Service, and want a dog by your side, follow these tips to find the right one.
Online Exclusives

Prospective buyers often make the decision to view a home based on exterior photographs on a Realtor's website or a quick drive-by. A welcoming homescape makes a powerful, appealing first impression. Enhancing key landscape elements such as walkways and entrance ways adds enormous appeal as does cleaning up your backyard which is often an important outdoor living space for families to relax, play ball, and barbecue. So before putting your home on the market, review your landscape for these curb appeal detractors and improvers.
Calendar of Events
SPECIAL TOUR
In Residence: Contemporary Artists at Dartmouth
Michael Taylor, Director, Hood Museum of Art.
When:
Sat January 25 - Sun January 25 2015
The Celebration of Chad Denning's Life Event
Please join us on Saturday, September 20, to honor and remember Chad Denning with a trail race and picnic. All are invited to attend one or both of the events.

Chad Denning was truly an inspiration. We will never forget his kindness, his spirit, and his smile. We hope you will join us to celebrate his life. It was far too short, but it was so full of adventures of every kind. Donations will be accepted at both the race and the picnic, or you can mail donations to:

The Chad Denning Family Fund
Ledyard Bank
67 Main Street
West Lebanon, NH 03784

Checks should be made payable to Becky Denning.
7 Barrel Brewery-The Happy Paint Brush
Please arrive 15-20 minutes early so you can order your favorite Beverage , dinner or appetizer ! Then prepare to have a great time ! We start right at 6pm. $35.00
11th Annual Vermont Fine Furniture, Woodworking & Forest Festival
September 27 & 28th. Sat 9:30-5:00pm; Sun 10-4:30pm Attend Vermont's Forest to table event! From walking through the Mt.
Tom Forest at Vermont's National Park to shopping amongst the finest woodworkers & furniture makers in the nation, join us! Find great home decorating tips, buy unique Vermont made gifts, & visit with the talented craftspeople of Vermont!
Upper Valley Oktoberfest
The Hanover Lions Club will be hosting a celebration of New England
Craft Brewers and Local Food Artisans at the Upper Valley Oktoberfest. Tastings from 17 breweries and brew pubs with over 50 brands while savoring delicious local cheese, meats, breads and other delicacies. Entry fees $35. Tickets can be bought from the website. Attendance limited to the first 500 signups. All proceeds from the event will be used to benefit the Lions´ local charities and scholarships. We will also be holding a silent auction with many gift certificates to area restaurants, country stores, and pubs.
Dartmouth Homecoming & Bonfire 2014
Join us in Hanover this fall
and relive the magic of your alma mater. Time TBD.
CHaD Hero Half marathon & Ripcord 5K
Sunday, October 26, 2014 in Hanover, NH. The 9th Annual CHaD HERO raises money to benefit Children's Hospital at Dartmouth-Hitchcock (CHaD).
Upper Valley Signature Chefs Auction for March of Dimes
The 4th Annual Upper Valley Signature Chefs Auction will be held at the elegant Hanover Inn. Discerning guests will sample the specialties of acclaimed regional chefs, and enjoy live and silent auctions where one can bid on items such as dining, travel, sporting and musical entertainment packages - all to benefit the New Hampshire March of Dimes.
Click for More Events