What's Hot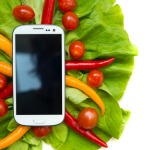 Even if you don't keep candy in the house, it's almost impossible to avoid it in these weeks leading up to Halloween. Just about every business has a bowl filled with fun-size treats, even the dentist's office. Instead of missing out on all the fun, plan for a little indulgence with one of these four nutritional apps.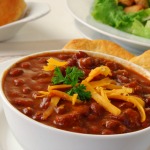 Football season can only mean one thing – time to grab the best seat in the house, and we're not talking about at the stadium. In fact, 77 percent of Americans think the best seat in the house is at home in front of an HDTV, according to a recent survey by McIlhenny Company, maker of Tabasco brand products. Instead of heading to the stadium, keep the tailgate at home and throw a "homegating" party.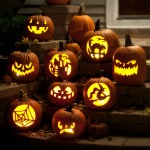 Grab your carving tools and a pumpkin or two, and help set a new Guinness World Record! The Keene Pumpkin Festival takes place this year on Saturday, October 18th. The day is filled with face painting, costumes, live music, tasty treats, and plenty of Halloween spirit. Whether you come for the delicious food, to demonstrate your pumpkin-carving skills, or to join in the competitive drive to break a world record, be in downtown Keene on the 18th for an unforgettable event.
Online Exclusives

Prospective buyers often make the decision to view a home based on exterior photographs on a Realtor's website or a quick drive-by. A welcoming homescape makes a powerful, appealing first impression. Enhancing key landscape elements such as walkways and entrance ways adds enormous appeal as does cleaning up your backyard which is often an important outdoor living space for families to relax, play ball, and barbecue. So before putting your home on the market, review your landscape for these curb appeal detractors and improvers.
Calendar of Events
SPECIAL TOUR
In Residence: Contemporary Artists at Dartmouth
Michael Taylor, Director, Hood Museum of Art.
When:
Sat January 25 - Sun January 25 2015
The Maze at Sherma Farm
Jumping Pillow, the first ever in New Hampshire!
Grain Train a family ride around the maze grounds
Concession
Hayrides to the Pumpkin Patch
Moo Express
Interactive Maze "games"
Open daily from 9am to 6pm
Corn Cannons
Kettle Corn
Cider Donuts
Corn Maze 3 phases for all ability levels
When:
Sat September 27 - Sun October 26
Do The Twist: Pretzels
If you love soft pretzels, this class is for you! Students will learn the secret to classic pretzel dough, then do the twist on sweet and savory versions. Butter, salt, cinnamon sugar... We've got it covered!
CHaD Hero Half marathon & Ripcord 5K
Sunday, October 26, 2014 in Hanover, NH. The 9th Annual CHaD HERO raises money to benefit Children's Hospital at Dartmouth-Hitchcock (CHaD).
Northern Stage presents Clybourne Park
Winner of the Pulitzer Prize and the 2012 Tony Award for Best Play,
Clybourne Park is a satiric comedy that examines race and class in
response to Lorraine Hansberry's A Raisin in the Sun. Searingly funny and unflinchingly honest, Clybourne Park is a triumphant newcomer to
American Theater. Pricing $15-$55 Call the Box Office today at 802-296-7000
**Tuesday-Saturday at 7:30pm, Thursday Matinees at 2pm, Sundays at 5pm

When:
Tue October 28 - Sun November 16
That Takes The Cake: Divine Decoration
Learn the techniques you need to design and decorate festive cakes for any occasion. You'll prac
Upper Valley Signature Chefs Auction for March of Dimes
The 4th Annual Upper Valley Signature Chefs Auction will be held at the elegant Hanover Inn. Discerning guests will sample the specialties of acclaimed regional chefs, and enjoy live and silent auctions where one can bid on items such as dining, travel, sporting and musical entertainment packages - all to benefit the New Hampshire March of Dimes.
Christmas Market with a Difference
Nov 6, 7, 8. 10 am - 6 pm except Sat 10 am-1 pm. Unique hand-crafted items from around the world. Proceeds benefit artisans and charitable organizations. Homemade foods available. Free
admission.
Click for More Events